Even well-known actors, comedians, pro athletes, and musicians get Crohn's. Many of them use their platform to raise awareness and funds for research.
Researchers estimate that nearly half a million people in the United States have Crohn's disease. Crohn's, like any autoimmune disease, is unpredictable. No one is immune from developing it — including celebrities.
Yes, even Hollywood stars, singers, comedians, and athletes deal with chronic conditions. This means they, too, must find effective medications and lifestyle practices that allow them to support their health. And with their celebrity, these IBD community members can use their platforms to spread awareness of their condition. Here are eight celebrities with Crohn's disease who have openly talked about their experiences.
Join the free IBD community!
Connect with thousands of members and find support through daily live chats, curated resources, and one-to-one messaging.
1. Pete Davidson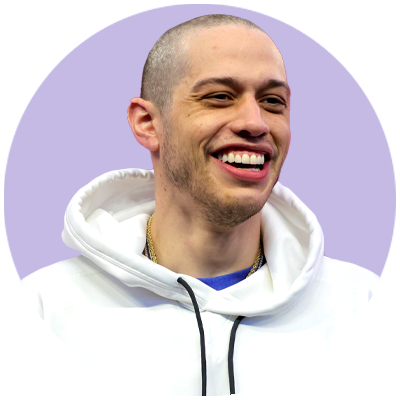 "Saturday Night Live" funnyman Pete Davidson was diagnosed with Crohn's disease when he was 17. The comedian has been open about his chronic condition, discussing his early symptoms and even telling Howard Stern during a September 2018 interview that he uses cannabis to manage his Crohn's disease.
Most recently, Davidson nodded to his Crohn's experience in the 2020 movie, "The King of Staten Island," which he co-wrote with Judd Apatow and Dave Sirus. In one scene, after Davidson's character refuses to eat a hot dog, he states that he has Crohn's disease, provides a vulgar definition of it, and jokes that he's "just trying to spread awareness."
2. Audra McDonald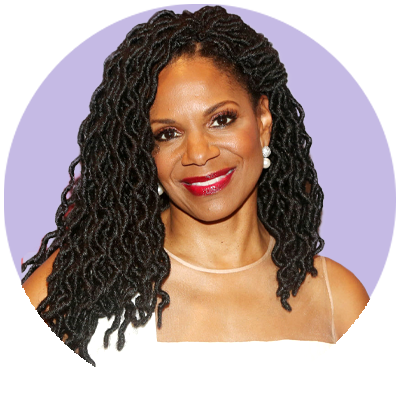 Tony Award-winning actress, singer, and Broadway star Audra McDonald is another celebrity with Crohn's. McDonald has been open on Twitter about her challenges and has used her platform of more than 232,000 people to address the unreasonable costs of Crohn's medications.
In 2020, McDonald performed at a virtual gala hosted by the New York City Chapter of the Crohn's and Colitis Foundation.
3. Kathleen Baker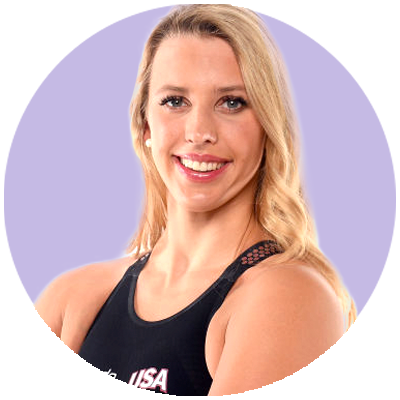 Olympic medalist Kathleen Baker has said that Crohn's disease has made her a stronger swimmer — both mentally and physically. When she received her diagnosis at 12 years old, Baker wondered if her health would prohibit her from achieving her dreams as a professional athlete.
Nevertheless, she persisted. Baker took home a silver and a gold medal at the 2016 Olympics in Rio de Janeiro for the 100-meter backstroke and 4-by-100-meter medley relay, respectively.
She's spoken out about feeling thankful that she can inspire others — especially children — with chronic conditions, saying she enjoys "showing them how much they're able to accomplish even while having something that is a setback. I always say that you might not be able to get there on the same path that you once did, but you can take a different path to get there."
4. Shannon Doherty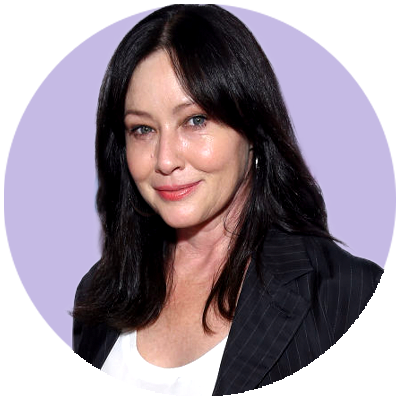 Known for playing the character Brenda Walsh in the iconic television show "Beverly Hills, 90210," actress Shannon Doherty revealed in 1999 that she had experienced challenges with Crohn's disease since childhood. She first discussed her condition with "Star" magazine but has since remained rather mum on her condition.
In 2015, she received a breast cancer diagnosis, and in 2020, she announced it had spread to other parts of her body. She continues to face her health challenges with humor and vulnerability.
"You might not be able to get there on the same path that you once did, but you can take a different path to get there."
— Olympic medalist kathleen baker, diagnosed with crohn's disease at age 12
5. Larry Nance Jr.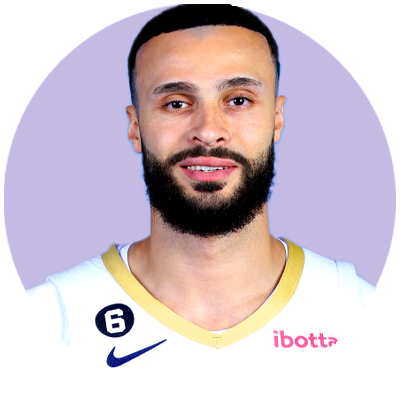 Another celebrity athlete with Crohn's is NBA player Larry Nance Jr., who received his Crohn's diagnosis at 16 years old. Pre-diagnosis, his body's growth and weight gain were limited, and he was extremely lethargic. He had no energy to eat or play basketball and was experiencing painful stomach cramps. Once he received his diagnosis, he began taking Remicade and immediately saw an improvement in his symptoms and overall health. He has since grown 9 inches, gained about 100 pounds, and has played for the Los Angeles Lakers, the Cleveland Cavaliers, and the Portland Trail Blazers before joining the New Orleans Pelicans as a power forward.

Inspired by other professional athletes with the disease, like former NFL quarterback David Garrard, Nance Jr. eventually co-founded an organization, Athletes vs. Crohn's and Colitis, with Noah Weber, a Brooklyn teenager with Crohn's. The foundation started in 2017 and aims to help adolescents with IBD realize their athletic dreams.
6.
Mike McCready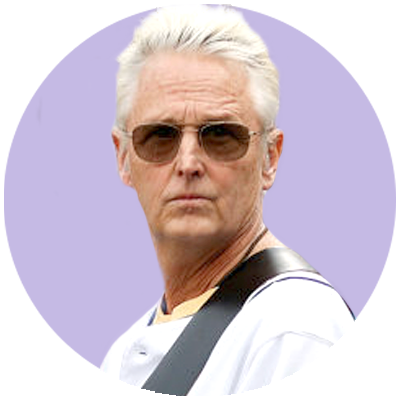 To millions of music fans, Mike McCready is known as the guitarist of the legendary rock band Pearl Jam. But to the IBD community, he is recognized as a major activist for Crohn's disease awareness. McCready received his Crohn's diagnosis at 21 years old. He has since become open about his experience, discussing the anxiety, depression, and shame he felt from having a gastro disease in the public eye.
McCready has become a national spokesperson for the Crohn's and Colitis Foundation. He hosts fundraisers and openly campaigns with media organizations to spread awareness of Crohn's. His goal? To erase the shame and stigma of the disease and help kids become more comfortable with it.
7. Sacha Dhawan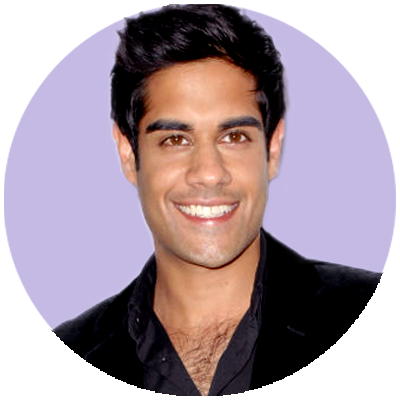 You may recognize this British actor from his appearances in popular and critically acclaimed shows such as "Doctor Who" and "The Great." When he received his diagnosis in 2006, Sacha Dhawan admitted that he was in denial about his Crohn's diagnosis for at least 10 years. He chose, like many others, not to talk about it.
Now, years later, Dhawan has become an ambassador for Crohn's and Colitis UK and has spoken candidly about how his denial of his Crohn's disease had negative effects on his mental health.
He has stated that his denial, in hindsight, caused him to feel deeply disconnected from the disease and from himself. "It's amazing," he says, "when you start being vocal and owning your space, how many people come forward and say, 'I relate to what you're talking about.' That is incredibly empowering."
8. Tyler James Williams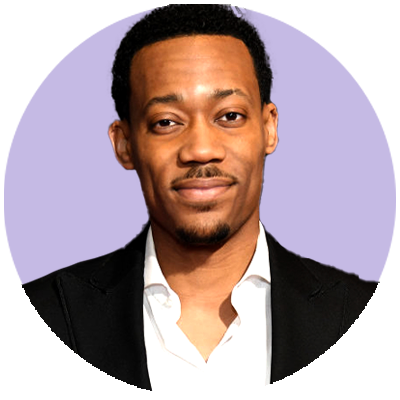 "Abbott Elementary" star and Golden Globe winner Tyler James Williams recently spoke to Men's Health, detailing his experience with Crohn's disease, which had included a massive, life threatening flare-up.
At 24 years old, Williams was training intensely to put on muscle, constantly pushing his body to its limits. But after months of strenuous activity, his body, in his words, "just crashed," with stomach pain and vomiting sending him to the hospital.
Williams' bowels were inflamed and clogged with scar tissue. Doctors gave Williams a Crohn's disease diagnosis and surgically removed the lower 6 inches of his intestine. However, the "Everybody Hates Chris" alum developed complications from the surgery, which eventually led to sepsis, a life threatening situation. A second surgery saved him. Years later, Williams has fully recovered and is in remission. His brush with death granted him clarity about his goals for his future as he began to ask himself important questions. "When I woke up and eventually got back to [being] myself," he said, "it was like, what would make [life] not suck?"